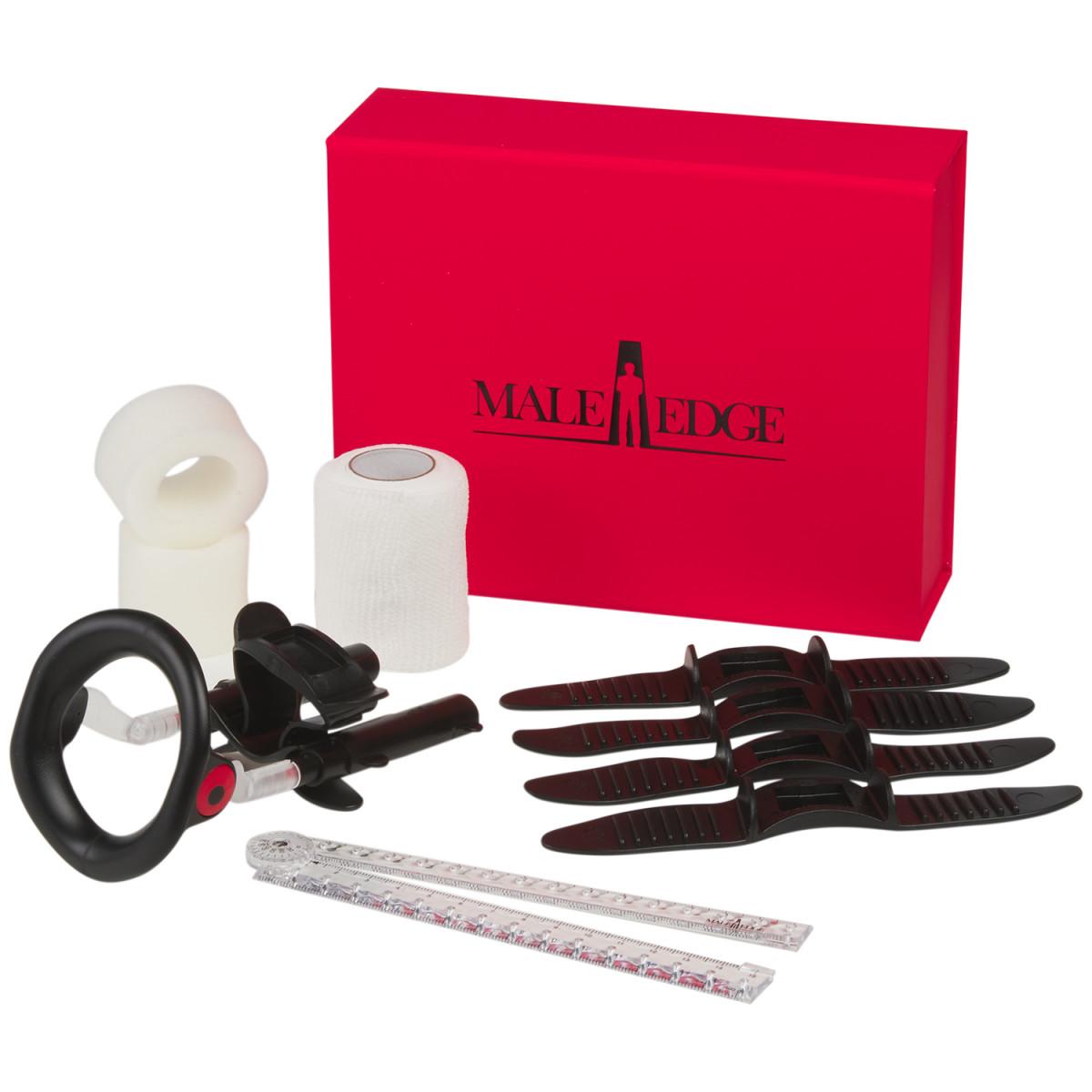 Click here to recommend this product to a friend & get £5 reward points
Send this to a friend
Enter your friend's email address and, if you want, include a message and we'll send your friend an email about this product.
You will earn

140

reward points with this purchase
Product tabs
Grow your penis size by up to 30% in length and 19% in girth with visible enlargement even when flaccid. The Male Edge promises clinically proven results, and with regular use, your super-sized penis can even become a permanent bedroom feature.
The device is easy to use, and after the 6-week startup program, most men train for 6-18 months, 2-4 hours daily. You can wear the enlarger at work, at home, or while resting - even during sleep. As the penis grows it straightens, meaning the enlarger can also be used to correct penis curvature. The penis size achieved will be permanent after you decide to stop using the device. 
The elongation process gradually lengthens your penis with a steady stretch. Over time this causes the tissue cells to divide and multiply. Your results depend on how many hours you use your enlarger, and you can use it as long as you want up until the size you want. 
Male Edge Pro is made in Scandinavia to the highest of standards, and the Pro set has everything you need: a penis enlarger, full instructions, rubber straps, protection pads, a ruler with an angled measurer, a travel bag, gauze, and a storage box to keep it all together, discreet and safe.
Pro tip! The only difference between Male Edge Basic, Male Edge Extra, and Male Edge Pro is how much extra equipment and accessories are included. The Pro version is perfect if you already know that you want to use your enlarger for a longer period.
MATERIAL: Hard dishwasher-safe plastic.
ALLERGENS: Free of phthalates and latex.
INCLUDES:  Penis enlarger, ruler/measurer, 4x rubber straps, travel bag, 2x protection pads, and gauze bandage.
RING DIAMETER: 4.6 cm (at the root of the penis).
FITS: 4-24 cm (penis length measured from root to just below the glans).

NOTE: If your penis is already larger than 4.6 cm in diameter when flaccid, you cannot use the Male Edge.
Reviews (0)
Be the first to review this product.