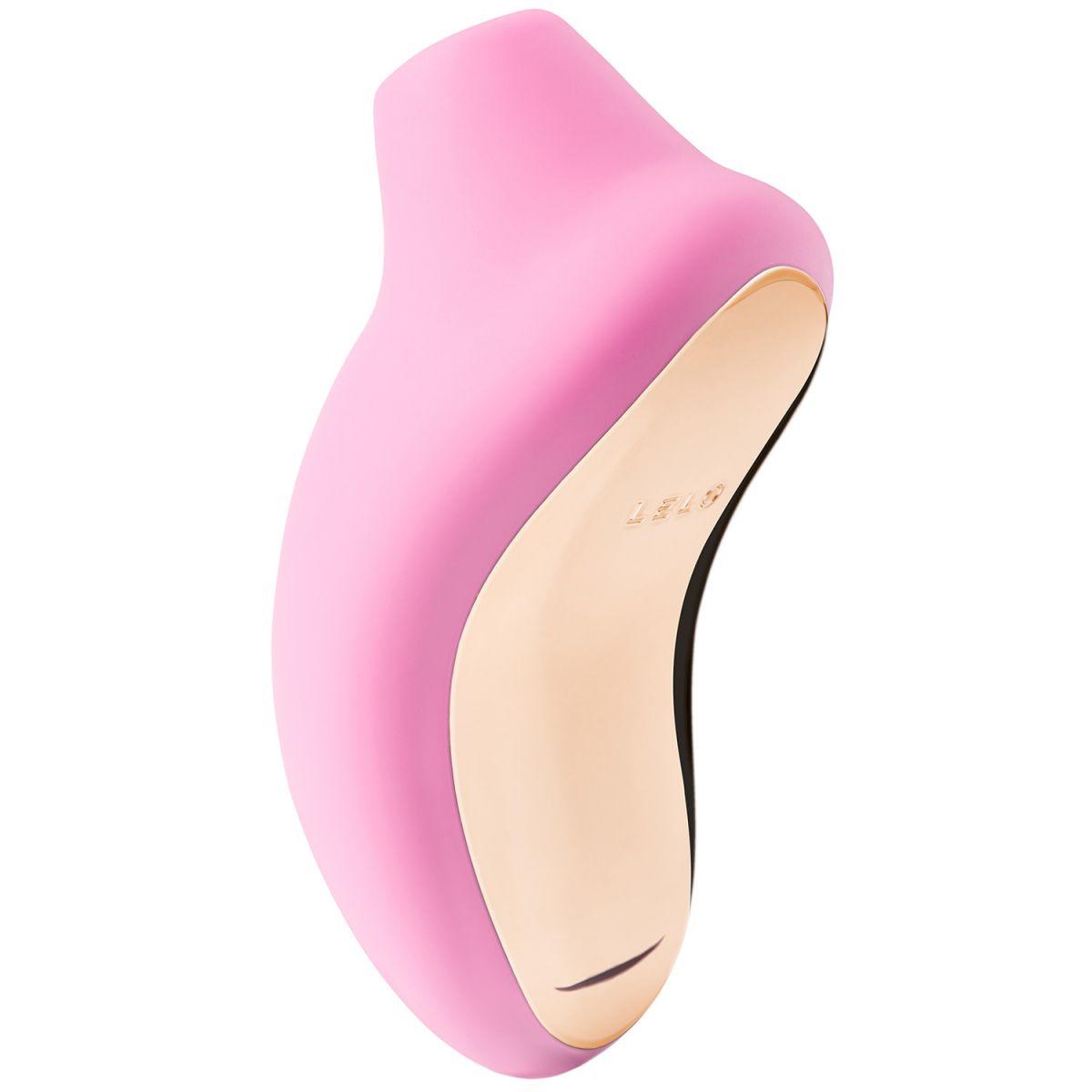 Click here to recommend this product to a friend & get £5 reward points
Send this to a friend
Enter your friend's email address and, if you want, include a message and we'll send your friend an email about this product.
You will earn

100

reward points with this purchase
Product tabs
Ride the orgasm wave and get to experience the most terrific clitoral orgasm you will ever feel with the exclusive and award-winning Sona Clitoris Stimulator from LELO. Sized perfectly for your handbag.
As always LELO has designed a silent wonder, with innovation and luxury it boasts new technology sound waves. You'll love the feeling of deep rumbling, stimulating the clitoris completely touch-free.
Spoil yourself alone or with your partner, allowing him to place the Sona over your clitoris, so all you'll have to do is lie back, relax and enjoy.
Overstimulation and "vibrator-numbness" is not something to worry about as the Sona stimulates you indirectly, preserving your sensitivity, for as long as you wish.
With 8 titillating intensity levels. Sona is also both waterproof and rechargeable.
NOTE! Clitoral stimulators like this one should never be used on body parts with piercings. We recommend using a vibrator for your orgasmic adventures instead.
MATERIAL: Silicone and ABS plastic.
STIMULATION: Sound waves.
RECHARGEABLE: Yes.
SIZE: 9.9 x 8.8 x 5.6 cm.
WEIGHT: 116 g.
VIBRATIONS: 8.
SOUND LEVEL: 50dB.
STANDBY TIME: Up to 90 days.
INTERFACE: 1 button.
INCLUDED: USB cable for charging, storage pouch.
Reviews (3)
raiting star
raiting star
raiting star
raiting star
raiting star
I have never experienced something like this, it is absolutely amazing! It just gives you so many orgasms, it's the best sex toy I have ever tried. A must have for all women... Worth the money!
raiting star
raiting star
raiting star
raiting star
raiting star
This is by far the best sex toy I have ever purchased and I've bought my fair share. It is truly incredible. Full body shaking orgasms every single time within minutes. Forget bullet vibrators or rabbits, this thing sends pulses into parts of your clit you didn't know existed. Best money I have ever spent!
raiting star
raiting star
raiting star
raiting star
raiting star
Holy moly this toy is like nothing you've ever experienced. Since buying it I've not picked up another toy, this is my new best friend. I orgasm within a minute every single time!!! Usually within 15 seconds! It also made me squirt for the first time ever! I'm completely addicted.