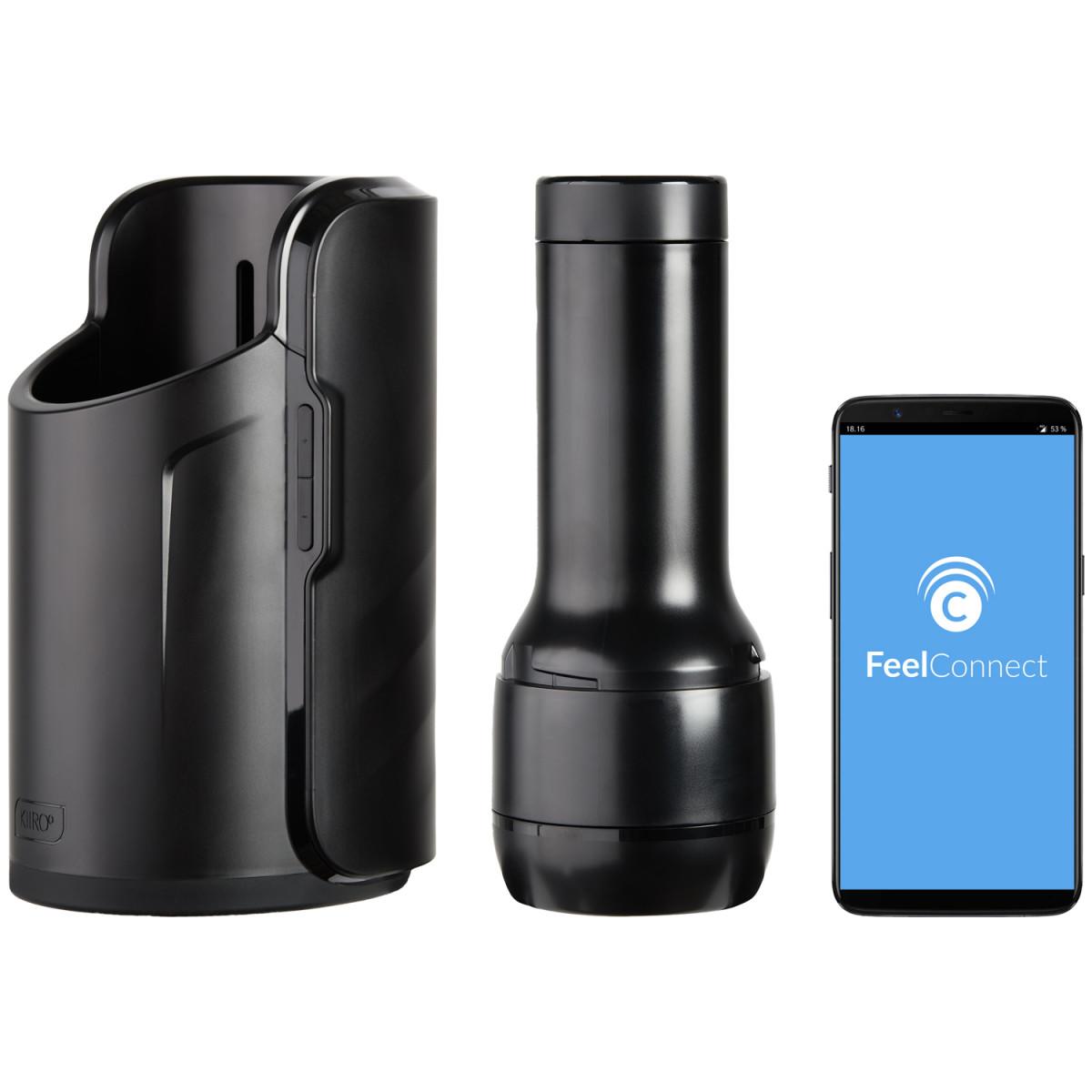 Click here to recommend this product to a friend & get £5 reward points
Send this to a friend
Enter your friend's email address and, if you want, include a message and we'll send your friend an email about this product.
You will earn

200

reward points with this purchase
Product tabs
Enter the universe of revolutionising and powerful masturbators for men! The Kiiroo Keon Masturbator Set will give you more bang for your buck than you ever dared dream of. Intense and explosive orgasms on a whole another level!
With this innovative masturbator comes a stroker with a sleeve that has a realistic Helix Power texture with small nubs on the inside, designed to stimulate every inch of your penis for a maximum of sensations from the second you penetrate the sleeve.
Take full control of your pleasure by being the engineer of both lengths of the strokes and the speed of the movements. The buttons are located along the side of the solid masturbator and are easily accessible in order for you to effortlessly experiment in the search for your favourite combination.
Let yourself be treated like a king with 4 length strokes, 8-speed levels and up to 230 strokes per minute.
Connect your Keon masturbator to the free FeelConnect app and truly let the good times begin. With the app, you can play with your partner no matter where in the world they're in. You can video call, text each other and even connect your Kiiroo Keon with your partner's Kiiroo device, allowing for you to quench each other's thirst from afar.
In addition, you get access to loads of hot material on FeelMe.com, where the interactive mode allows you to synchronise your device with naughty films and live webcams. Everything you see, you now have the opportunity to feel in real time - a sensational new level of steaminess to your masturbation!
Keon has a sturdy design that ensures a good grip during playtime, and the ergonomic lines of the toy have been made to imitate the most intimate moments of pleasure. Crank up the enjoyment by trying with hands-free play and use a pillow, or other elevation devices, for support in order to really reach the seventh heaven.
The app is compatible with Android and iOS and needs WIFI and Bluetooth to connect. You get a coupon for a membership at FeelMe.com and a USB charger cable included with your Keon masturbator.
MATERIAL: Plastic (machine) and Feel Super Skin (sleeve).
ALLERGENS: Free of phthalates and latex.
SETTINGS, LENGTHS: 4.
SETTINGS, SPEEDS: 8.
SIZE:
- Total length: 22,5 cm.
- Total width: 14 cm.
- Inner depth: 20 cm.
- Inner diameter: 4 cm.
WATERPROOF: No.
CONNECTION: Bluetooth for mobile app and Wi-Fi for long distance and film.
CONNECTS WITH: App for interaction with other Kiiro products or via FeelMe.com for interactive video content.
WEIGHT: 1712 g.
FULL CHARGE: 4 hours.
PLAY TIME: Up to 2 hours.
POWER TYPE: Rechargeable (USB cable included).
Reviews (0)
Be the first to review this product.