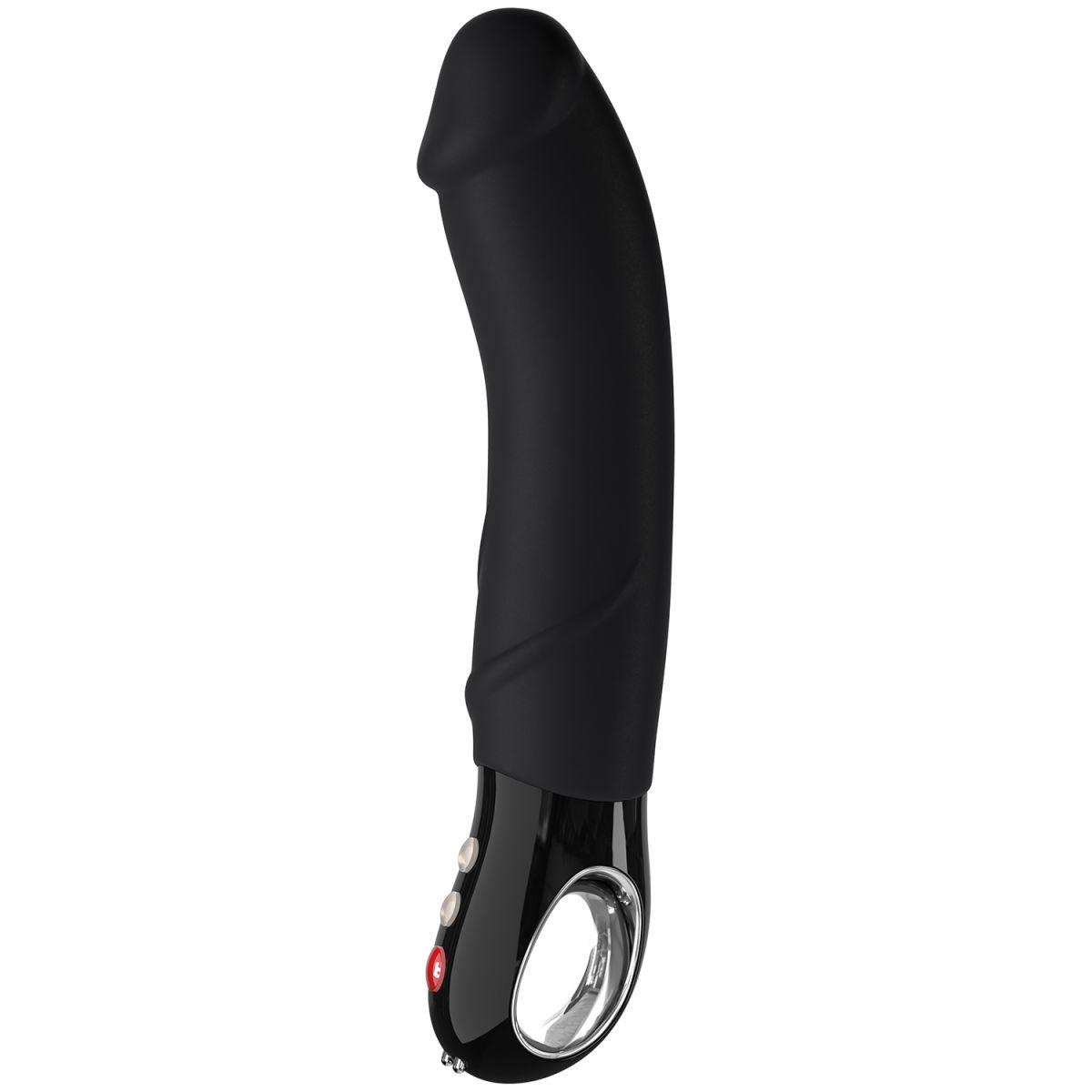 Fun Factory Big Boss G5 Rechargeable Dildo Vibrator
Code
raiting star
raiting star
raiting star
raiting star
raiting star
2 reviews
---
Click here to recommend this product to a friend & get £5 reward points
Send this to a friend
Enter your friend's email address and, if you want, include a message and we'll send your friend an email about this product.
You will earn

100

reward points with this purchase
Product tabs
Big Boss is slightly bigger than normal dildoes and is, therefore, an obvious choice for those that want to feel extra fullness and stimulation.
This dildo vibrator has a stylish design. Especially with the soft medical silicone, it is made of, Big Boss is both beautiful to look at and to touch. It has a soft and silky surface that makes it pleasant to use.
The dildo is rechargeable, so you never have to remember to buy batteries or worry that it will run out of power mid-climax.
Big Boss has a rich and natural design with powerful vibrations. Fun Factory's Click'n'Charge - USB charger included in the package.
The vibrator has a key lock function that prevents it from accidentally switching on in your handbag or luggage.
Hold FUN and (+) down at the same time for 3-5 seconds to unlock your dildo. Once you have activated it, you have 12 different vibration patterns from which to select. If you hold the FUN button down, it will loop the vibration setting you just started.
The Dildo vibrator has an ergonomically designed handle at the end, which makes it very easy to handle.
If you use a little water-based lubrication with your dildo, your experience will be even smoother and softer.
Big Boss is waterproof, so feel free to use it anywhere close to or in water.
Cleaning it is also easy: Rinse in warm water and then use a sex toy cleaning detergent for even better hygiene.
In 2016 Big Boss won the Red Dot prize for best design.
MATERIAL: Medical silicone.
PHTHALATE FREE: Yes.
SIZE: 22.8 x 4.4 cm.
WATERPROOF: Yes.
BATTERY TYPE: Rechargeable lithium (USB charger included)
VIBRATION LEVEL: 12 different settings.
SOUND LEVEL: Relatively quiet.
INTERFACE: 3 buttons.

Reviews (2)
raiting star
raiting star
raiting star
raiting star
raiting star
Great quality! Multiple Orgams! First time that we've owned one that has a charger(usb) but that's pretty neat. It seems to stay charged a long time. The handle end shape makes it good for couples play. Seems well made, doesn't appear cheap. It's waterproof so it's easy to clean. Definitely hits the spot if you know what I mean!!!
raiting star
raiting star
raiting star
raiting star
raiting star
My wife and I purchased this toy a couple months ago, she was initially scared when she first saw it cause its alot larger than her typical vibrators. So I took things slow adding a little at a time but she enjoyed every inch of it. She loved the fact that it filled her up and once I turned on the powerful motor she went through the roof, now she doesnt want to use anything but the big boss.