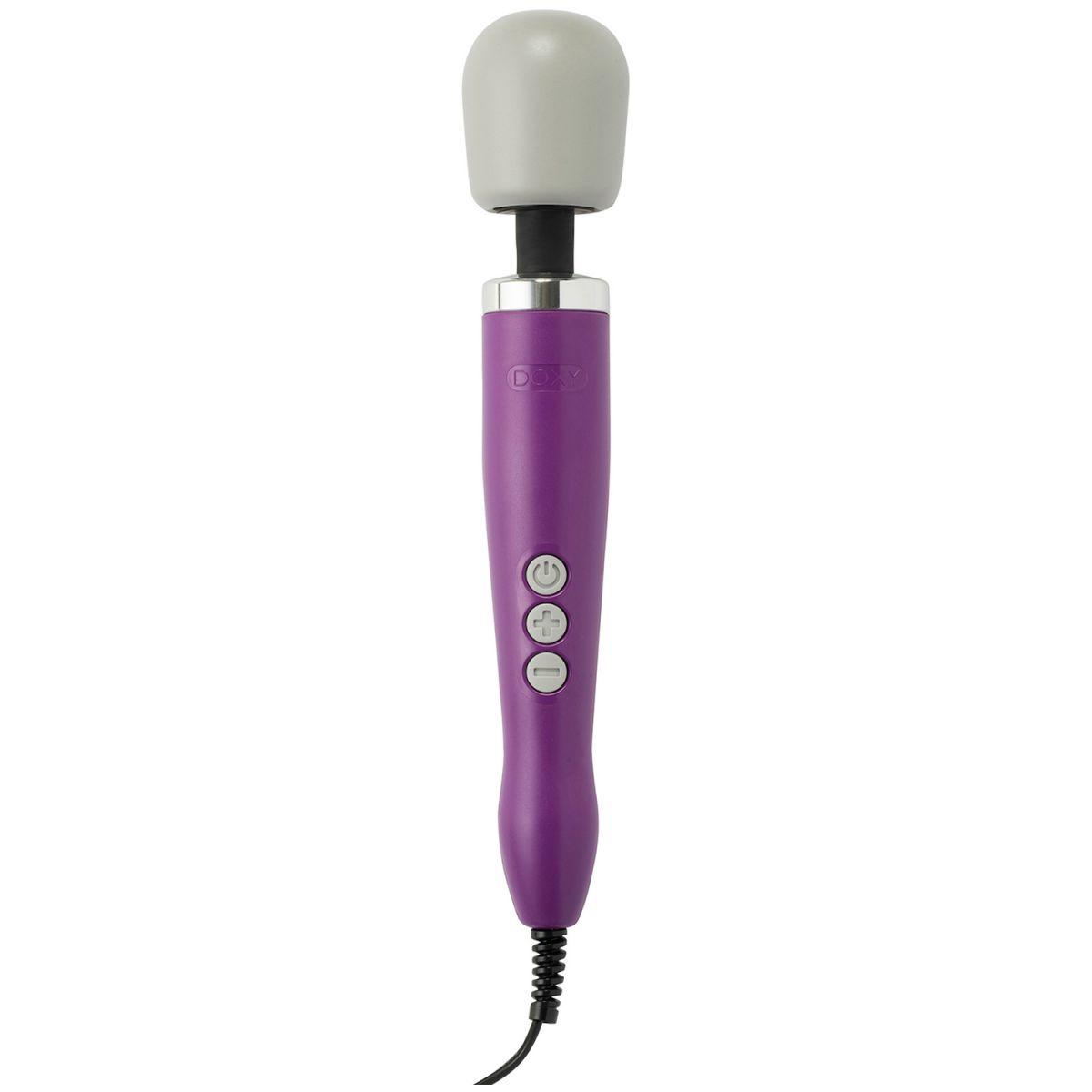 Click here to recommend this product to a friend & get £5 reward points
Send this to a friend
Enter your friend's email address and, if you want, include a message and we'll send your friend an email about this product.
You will earn

100

reward points with this purchase
Product tabs
The Effective Doxy Magic Wand assures you of deep orgasms every time.
Doxy is the ideal Magic Wand for those who prefer powerful vibrations for both seductive body massage and arousing clitoral orgasms.
With the Doxy original Magic Wand, you get a beautiful and stylish Magic Wand, with vibration levels that are easy to adjust. You turn the vibrator on using the power button and then press the plus or minus button, depending on what feels best for you.
If you wish to use Doxy's pulsating setting then you need to turn off the vibrator with the power button and hold the power button down for a while. When the pulsating setting begins, you will be able to adjust the intensity. When you want to switch to normal vibrations, then you need to switch off your Doxy and turn it back on again as normal.
Doxy is produced in England from quality plastic and silicone, and it's phthalate-free and latex-free. Connect to a wall socket.
MATERIAL: Silicone and ABS plastic.
PHTHALATE-FREE: Yes.
LATEX-FREE: Yes.
ALLERGY-FRIENDLY: Yes.
LENGTH, VIBRATOR: 35 cm.
DIAMETER: 6.2 cm.
WATERPROOF: No.
BATTERY TYPE: Electrical wire.
LENGTH, POWER CORD: Approx. 3 meter
VIBRATION LEVELS: Multispeed.
SOUND LEVEL: Above medium level.
INTERFACE: 3 buttons.
VIBRATION INTENSITY: 3000–9000 RPM.
MAYBE USED WITH: Water-based lubricant.
Reviews (0)
Be the first to review this product.